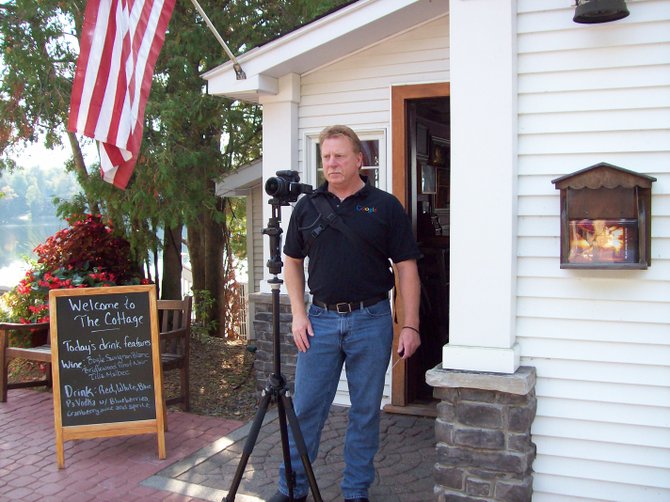 Jim Hilker is bringing the indoors out by photographing the interiors of businesses for Google. Google Business Photos is an extension of Google Maps and gives visitors the chance to see businesses without having to travel to them. Submitted photo.
Stories this photo appears in:
Google photographer makes Capital District trip on unique side job
Getting a bird's-eye-view of an area via Google Maps is old hat, and even being able to see entire cities from street level has become ho-um. But now Google's taking its game inside with Google Business Photos, and one of the more than 200 photographers dedicated to making it happen is coming to the Capital District.