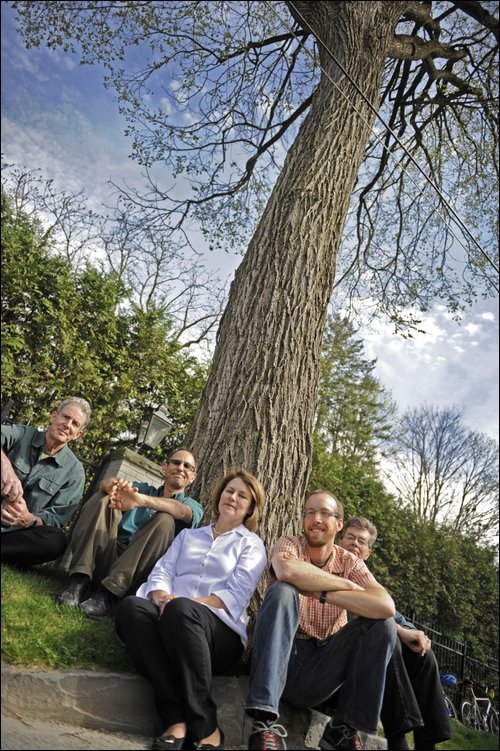 One of the big remaining elm trees in the Spa City enveloped by volunteers Rick Fenton, Jim Zack, Rayna Caldwell, Casey Holzworth and Tom Denny.
Stories this photo appears in:

Urban forestry study in Saratoga Springs aimed at development of tree plan
Stakeholders hope a Master Tree Plan can be put before the City Council some time in mid-2013. Tom Denny of Sustainable Saratoga is on a steering committee of eight people and said the group has partnered with the city under a grant of $20,000 from the state Department of Environmental Conservation to take an inventory of street trees. The grant was matched by Sustainable Saratoga.