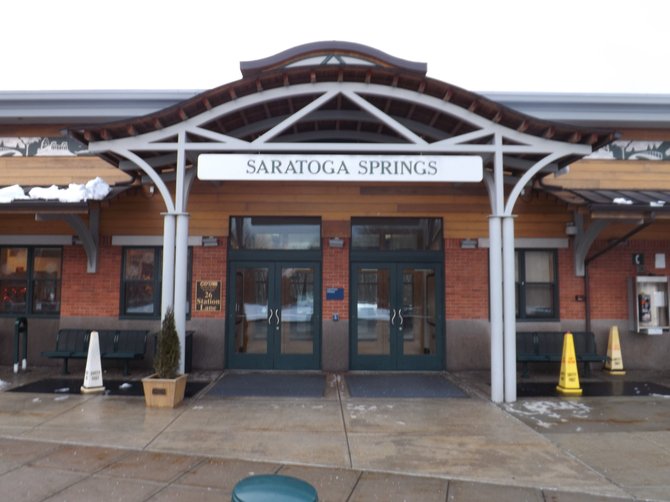 Saratoga Springs Railroad Station has two lines, the Adirondack Line and the Ethan Allen Line. Saratoga wants to keep both lines.
Stories this photo appears in:

City Council passes resolution urging Ethan Allen Line be maintained
A new bi-state study of Vermont and New York by the Federal Railroad Administration (FRA) is examining whether to keep the Ethan Allen Line that runs from Rutland, Vt. to New York City via Saratoga Springs, or cut it in favor of a line that would run through Mechanicville, and the Saratoga City Council is looking to find a way to keep the train on the track.