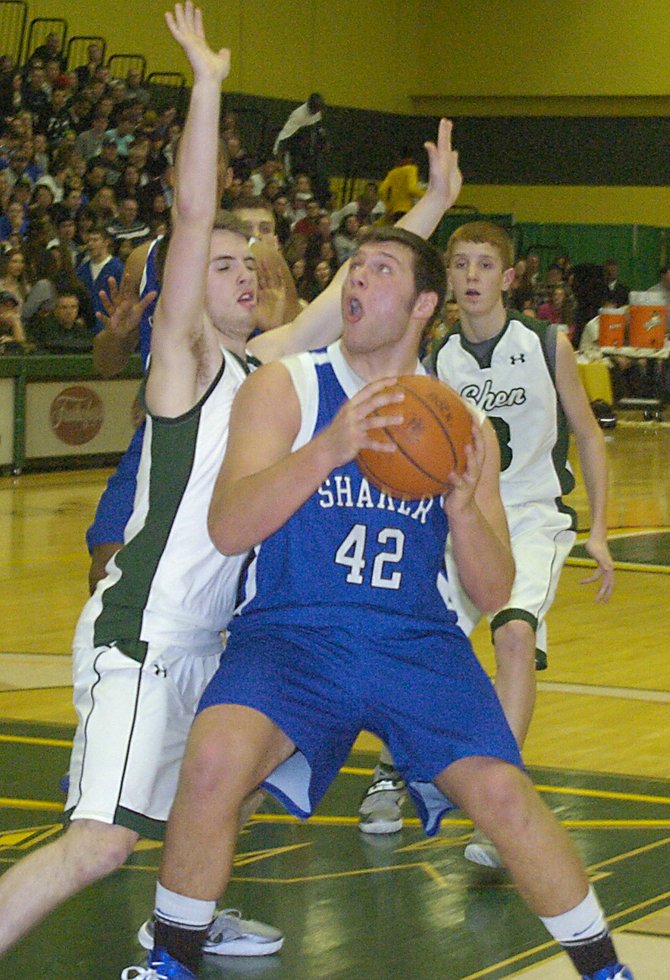 Images from the Jan. 10 basketball doubleheader between Shaker and Shen at Siena College. The event raised money for the Chris Stewart and Deanna Rivers scholarships at Shenendehowa.
Stories this photo appears in:
Blue Bison edge Shen in Suburban Council North Division showdowns
Zach Yakel made the two biggest plays in last Thursday's Suburban Council basketball doubleheader at Siena College.