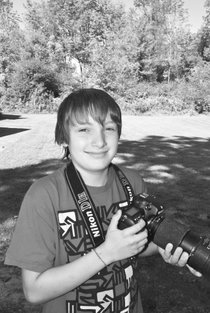 Joseph McIntyre
Joseph McIntyre is a photographer who attends O'Rourke Middle School in Burnt Hills.
Recent Stories

Guilderland traveled to Saratoga to take on the Blue Streaks. See the story and all the gallery photos.

Tartans on a tear. The Scotia-Glenville boys basketball team hosted South Glens Falls on Dec. 21. See the photos of the game.

Spartans sprint past the Silver Warriors
These are photos from Friday's boys basketball showdown in Burnt Hills.

Photo Gallery from Saratoga vs Burnt Hills girls basketball.

The Burnt Hills Ballston Lake high school football team took a step closer to once again reach the state finals defeating Amsterdam 48-6 on Nov. 3 in the Section 2 Class A Superbowl.

Shenendehowa passes Columbia on the way to the Section 2 Class AA Superbowl.

Ballston Spa needed quarter points and a win over Saratoga to make the playoffs. Ballston got both downing the Blue Streaks 34-0.

Saratoga traveled to Shenendehowa on Sept. 5 and ran into a fired up Plainsmen team. After suffering a loss the previous week, Shen came out gunning and did not look back in a 49-0 win over the Blue Streaks.

Burnt Hill-Ballston Lake stomped Gloversville with an efficient offense and a stout defense. The Spartans scored 54 unanswered points to win 54-7 on Sept. 29.

Albany traveled to Saratoga to take on the Blue Streaks but stumbled 47-25 on Sept. 14.